We do not collect any information of the user.
There is no signup process. We will never ask for your email for using Just Content.
Emails we receive as feedback are not shared with any third parties.
Just Content offers a sync feature for updating the blocking rules on the device.
As part of sync, your device makes API calls to our servers once a week.
This feature can be turned off in the Settings screen of Just Content.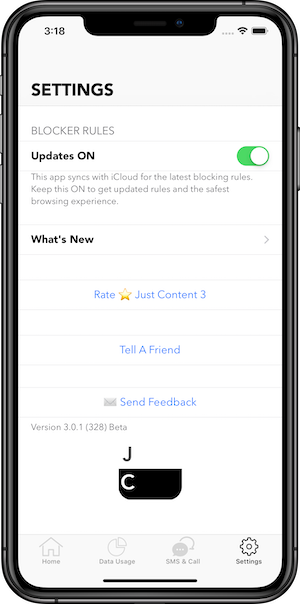 We may log your IP address in the server logs. We do not store IP addresses in our databases.
All communication with our sync servers requires HTTPS.
Effective Date - September 16, 2015.